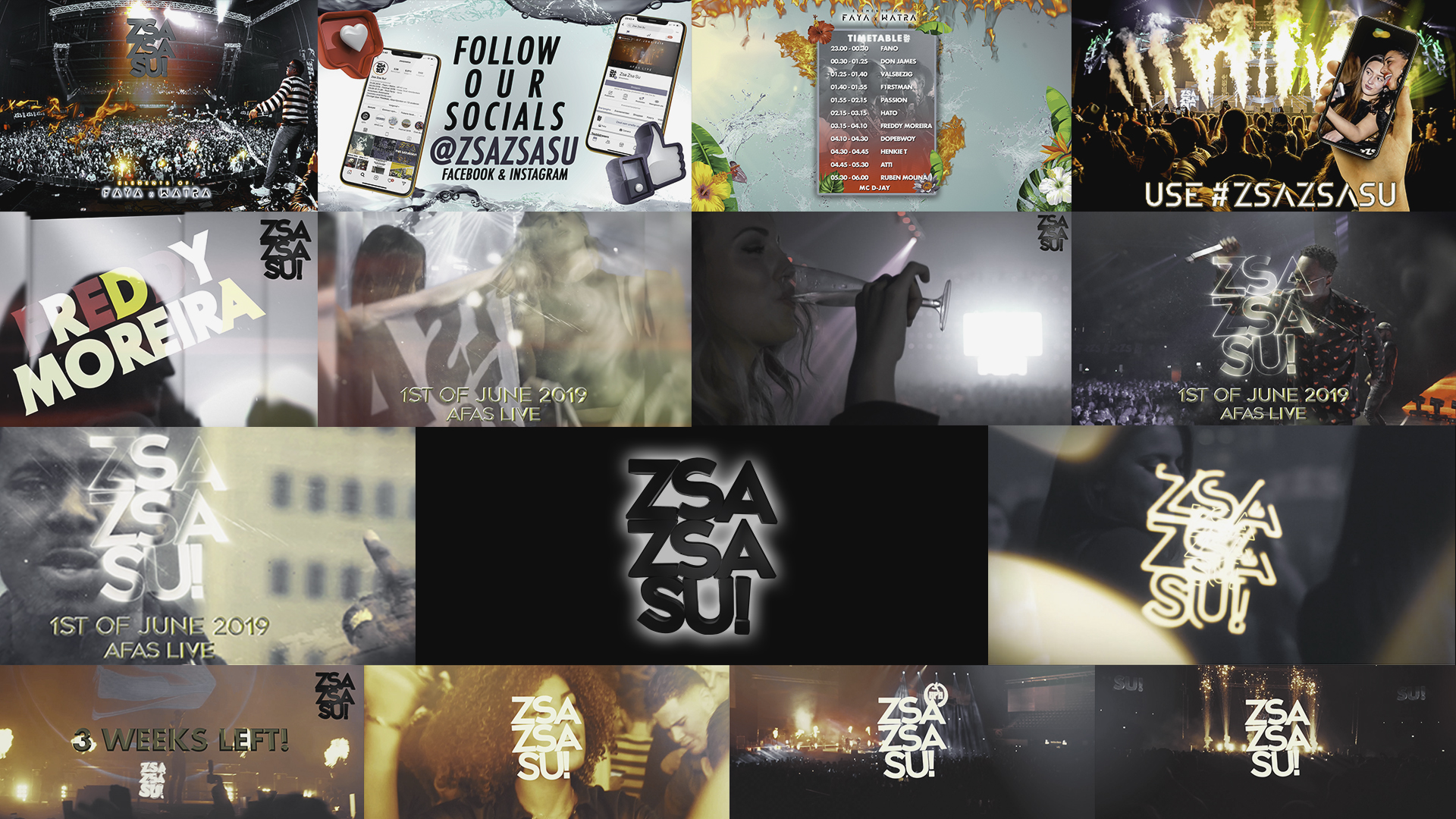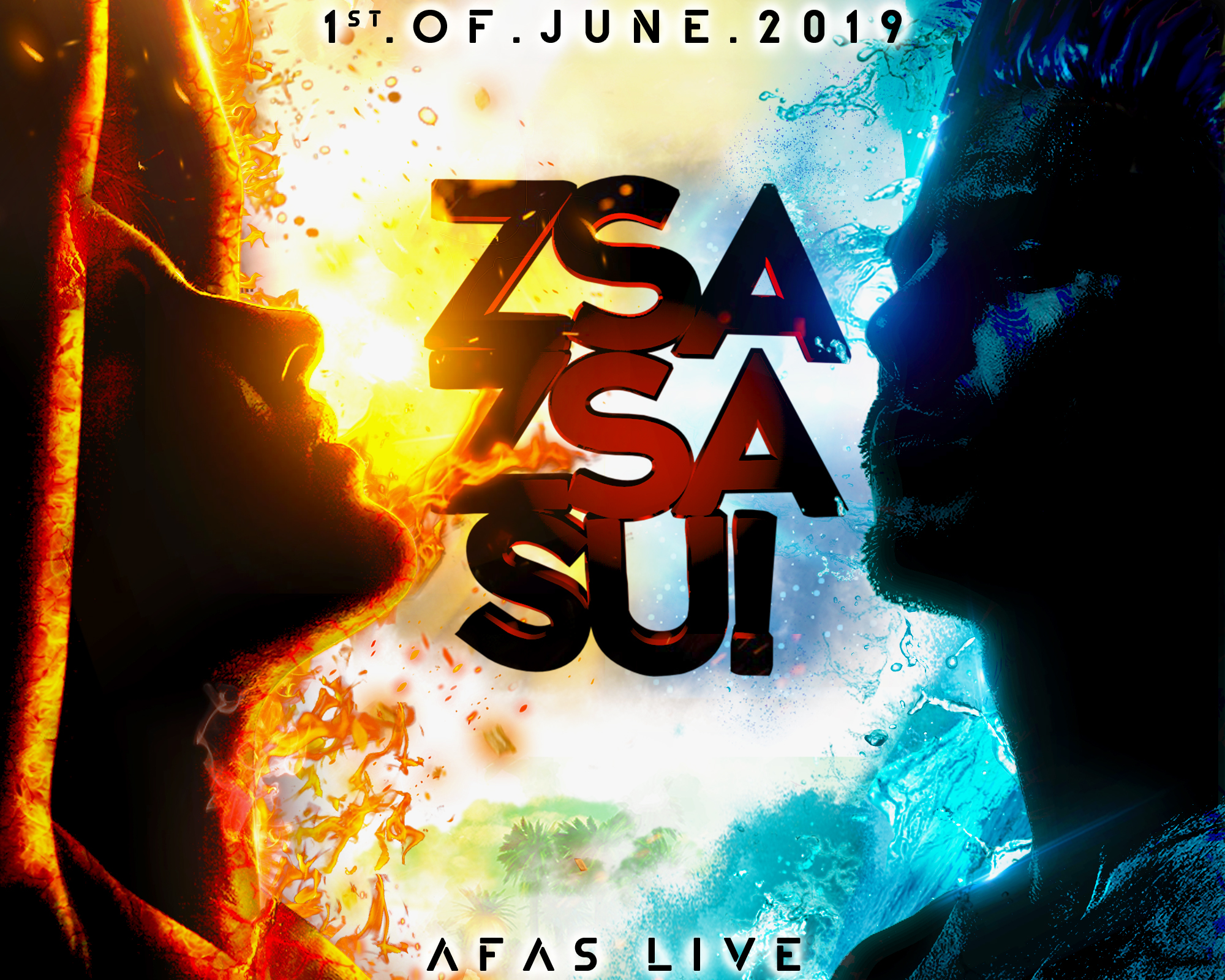 ZSA ZSA SU!
THE BIGGEST CARIBBEAN/ECLECTIC EVENT IN THE NETHERLANDS
For this event, the theme was: Faya x Watra, which
as you probably knew, means: Fire versus Water.
So alongside the organization we sat together and
created this art.
A fiery female who looks at a Watery male.
As they stand in front of each other,
they're going to clash and what will happen,
you'll find out at the event! At least,
this was the thought behind
this artwork.
Below you can see, that when they announced
their artists, we've played with elements
of water and fire. As you can also see below,
there is an artwork of the exodus,
but then  it's not a sea which split apart,
but a water and fire sea, that splits apart,
that opens up a path to "Zsa Zsa Su!".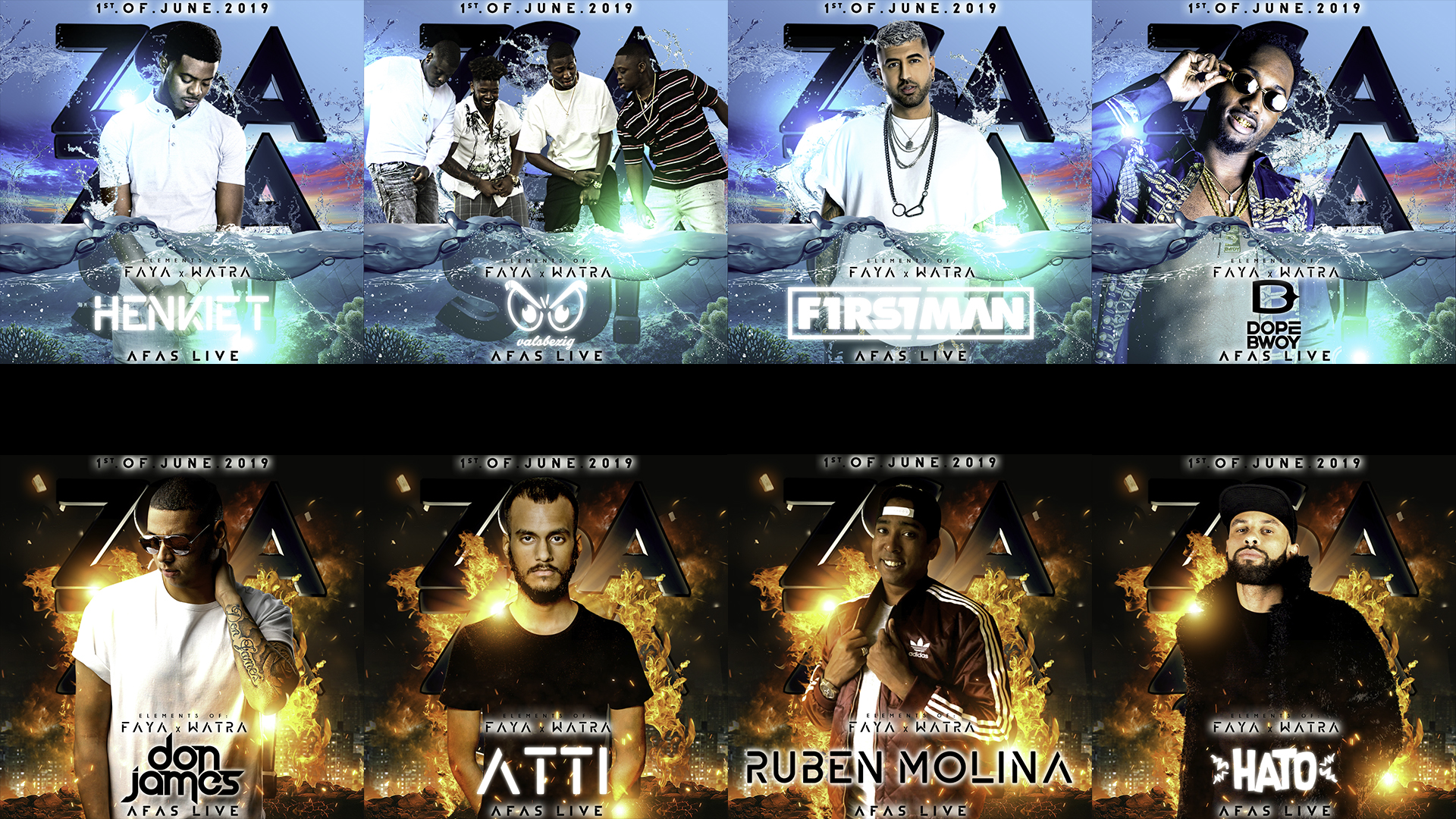 ZSA ZSA SU
"EXODUS"
An artwork that shows you the road to the event
Exodus, the part where the ocean is being split into
the middle to continue a road.
We changed the idea of an ocean that is being split,
to the idea of a fire-ocean and a normal water-ocean.